2020 Club Sponsors
---

The Sarjeant Co. Ltd. was established in 1889 on a foundation of quality product and customer service. From the beginnings selling coal, cement, wood and ice in Barrie they have expanded to multiple locations and extending their business into Fuel and Aggregate amongst other products and services. Sarjeant Company has always been involved in our communities. Thank you for enabling us to give back in a meaningful way. SCMBC is privileged to have been given access to property along the pit at Post #2 all allow a trail to connect two sections of forest that would not be without. In 2018 we were also provided a tool trailer wrapped with our logos to carry our tools to build locations.
We are an all season bike shop specializing in having fun on your bike. If having fun on your bike means making performance gains, setting new trail&lap times, or just learning to wheelie down the road – we are your shop ! Working with professional coaches and professional fun havers alike, we just want you to leave with the best equipment for your weekends and your races. We started out small with a humble shop on Lakeshore with a team strenghtend, forged and built on the finest fun having around. Only to progress our riding and sales into the largest bike show room in Ontario – and potentially all of Canada !

Giant Barrie, formerly The Black Tooth Grin, is your one stop shop for everything Giant and Liv in the Barrie area! Our team has been committed to providing quality service and a comfortable shopping experience for the last 10 years. As Giant Barrie, we aim to maintain our reputation as one of Barrie's best bike shops!
Trek Bicycle Store Barrie / Aurora
We carry a wide selection or road, mountain, fitness, dual sport, comfort, urban and kid's bikes. We've got you covered with clothing, helmets, shoes, accessories, parts and tools. Our service department caters to tune and repair most major brands of bikes.
The Crank and Sprocket Bicycle Co.
Orillia's newest bike shop, Jacob and Tristan have grown their business out of their love of bikes and everything to do with them. Stop into the shop and at any given time the guys or one of the family members will be there to take care of your needs.
Morton Metals has provided the Central Ontario area with quality metals and service since 1976.
Constructed that year, the company was originally known as Francoz Metal and was owned and operated by the Francoz family of Orillia.
The Morton family acquired the service centre in 1997 and changed the business name to Morton Metals.To this day the company remains in residency at 351 West Street South, Orillia.
Supplying metal to much of Central Ontario, Morton Metals continues to expand with increased product range and precision saw cutting. Personal, friendly service is guaranteed and customer satisfaction always met.

We pride ourselves in making the most kickass, cutting edge frames in cycling. That's great and all, but you don't race a frame, you race a complete bike, so it just seems like common sense to design it like one.
At Dark Tools we have finally come to the understanding that surfing for lights is a pastime of many of our clients. Although we have access to over 180k products skews, we are going to attempt to give you a curated view into what we consider the very "best tools for use in the dark".
This curated collection will be fluid and change upon our friends and clients reactions and demands. It's not all about us, although we sometimes make it seem that way. Email us, if you think there is something missing. We are only attempting to include items that are hard to find and fit our criteria. If it is something you see on every web dealer, then it probably won't end up here, unless we really like it.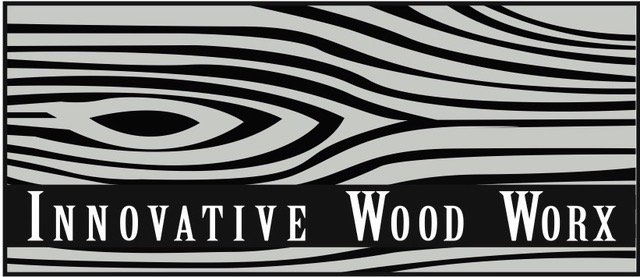 Innovative Wood Worx is a full production woodworking shop located in Barrie, ON and serving clients from Toronto to the Muskoka district and beyond. Specializing in custom kitchens, owner David Van Schie and his team will create every cabinet and drawer to fit your specific space requirements. Whether you want to renovate your existing kitchen or need an installation in a brand new home, Innovative Wood Worx is ready for any job. They also build custom media centres, bars, office furniture, bathroom vanities and much more.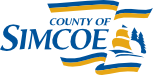 County of Simcoe
Simcoe County is our primary land owner whom we have a property use agreement allowing access to properties to create and maintain recreational trails.

Skelton Brumwell & Associates Inc.
Established in 1970, Skelton Brumwell and Associates have been providing practical and effective Land Use & Aggregate Resources Planning, Engineering and Environmental Consulting Services to the Public and Private sector in Simcoe County and surrounding areas for 50 years. We provide Innovation with Integrity for projects ranging from Aggregate Licencing to Subdivisions to Municipal and Private site development and individual residential lot development plans.

MPC – Proud to be a New SCMBC Sponsor!
We are a mid-size, hands-on, owner-operated business with a fully engaged and highly motivated work force who all take pride in maintaining our reputation for uncompromising product quality and customer service. We are conveniently located 10min North of Barrie Ontario on the 4th Line of Oro. MPC manufactures complex, tight -tolerance plastic parts with high functional and/or engineering demands in service. We collaboratively partner with some of the World's most demanding automotive suppliers and manufacturers, as well as a number of other industry sectors such as consumer products, medical, off-road recreational, and electrical/electronic products.
WANT TO GET A BETTER LOOK AT MPC? CHECK OUT OUR WEBSITE AND OUR MPC-CULTURE VIDEO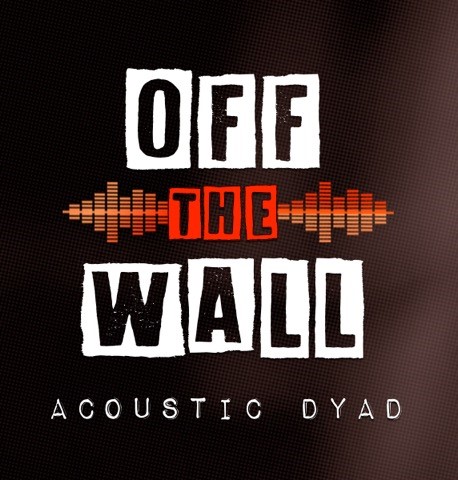 two musicians (Justin Moreau and Buck Goodbrand) from Barrie, Ontario. They play live shows throughout the Central Ontario region providing a repertoire of acoustic versions of classic and current rock songs with their own creative signature.

For 75 years the Bourgeois family has been providing Simcoe County with Ford sales and Service. Now, for the first time ever, they're expanding their selection and announcing NISSAN in the Midland market. From our brand new location just off highway 12, we'll be servicing Nissan customers through much of Simcoe County. Nissan's product line is extensive, and perfectly compliments what shoppers are looking for with a focus on exceptionally well equipped crossovers at great price points for every size and use case.
The dealership will be owned and operated by Adam Bourgeois, and Dave Grattan. Dave has been a member of the Simcoe County Mountain Bike Club since its earliest days. At Bourgeois Midland Nissan, we believe that a healthy active lifestyle is important, and this new venture is giving us an opportunity to focus our support on the outdoor hobbies and sports that best utilize the terrific local geography we are blessed with in the region. The SCMBC represents responsible usage of Simcoe County Forests and a cooperative approach to working with the community. Its continued growth is important to the future of our sport, and trails for our children.
Our state of the art facility is open now and operating under strict Covid 19 guidelines to maintain the safety of both our customers and our staff. Start your shopping or service experience on our website, www.bourgeoisnissan.com today.
See you on the trails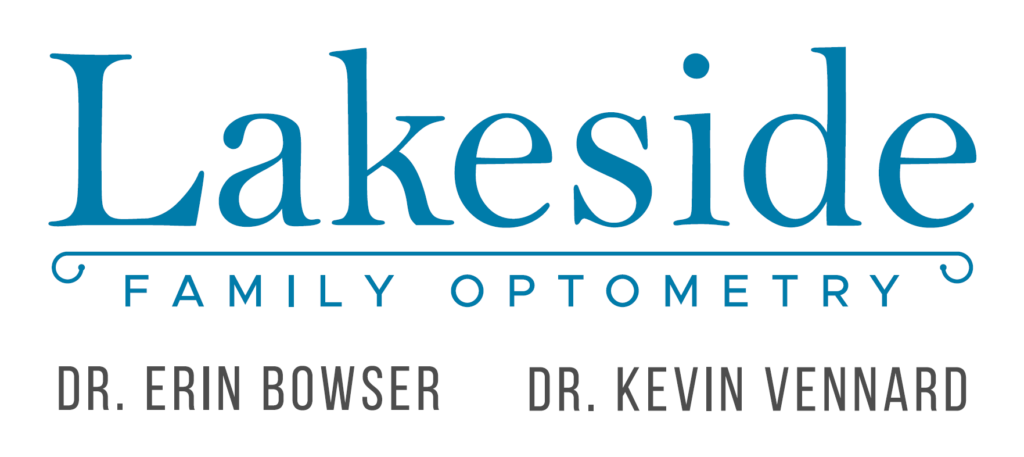 We at Lakeside Family Optometry are extremely pleased and excited to sponsor SCMBC and help support local trails.
Lakeside Family Optometry is located in Orillia. We welcome patients of all ages to our comfortable optometry office. Our friendly and trusted eye doctors, Dr. Erin Bowser and Dr. Kevin Vennard provide personalized optical and medical eye care services to satisfy your families needs.
We ourselves are mountain bikers, and we know that a healthy active lifestyle can impact the way your eyes function and we are so happy to support Simcoe County Mountain Bike Club! Come in for an eye exam, and all your glasses needs! Remember biking glasses are keeping branches out of your eyes and allowing you to see those obstacles faster. Perhaps a couple new KOMs are on the horizon???
We carry Oakley and other brand name glasses to support you on and off the trails!
Happy Trails, See you soon! Visit us at www.lakesidefamilyoptometry.ca or call 705-326-2285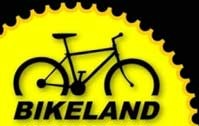 Servicing, selling and advocating for great bikes in Barrie and Simcoe County since 1977! https://www.bikeland.ca/
one.
Succession Dynamics is a mid-market business advisory firm with a single mission: to help privately-held businesses plan for, execute and enjoy the benefits of a successful mergers and acquisition transaction.
While our mission may seem simple, its execution involves complex coordination of many moving parts. If you are a business owner and are looking for a trusted advisor to help you navigate the complex area of M&A, you have found the right team.