2020-21 SCMBC BOARD
Executive Board
President - Joe Pearson
Known by many as "Joe Rocket" , Joe is an Oro local, residing in the Sugar bush with his wife and 2 boys. Joe loves this community and is always there to help and support to make good things happen. He's an XC guy through and through who sets one hell of a pace on his Kona Hei Hei, KHS 5000 fatty or occasionally on some frakenbike of a road bike. Walsh is his favorite SCMBC trail.. he says there is some great flow and some spots that you just really need to punch it! With an ambition to ride so many locations in this great world, Joe feels it's too early to say what his favorite ride destination is.. so stay tuned..
Joe has put a lot of effort into grooming and expanding our winter fatbike trails as well has maintaining the sugarbush area singletrack.
As President, his future club goals are to focus on club events, kids activities and partnerships with other clubs and local community.
Vice President of Operations - Fred Ross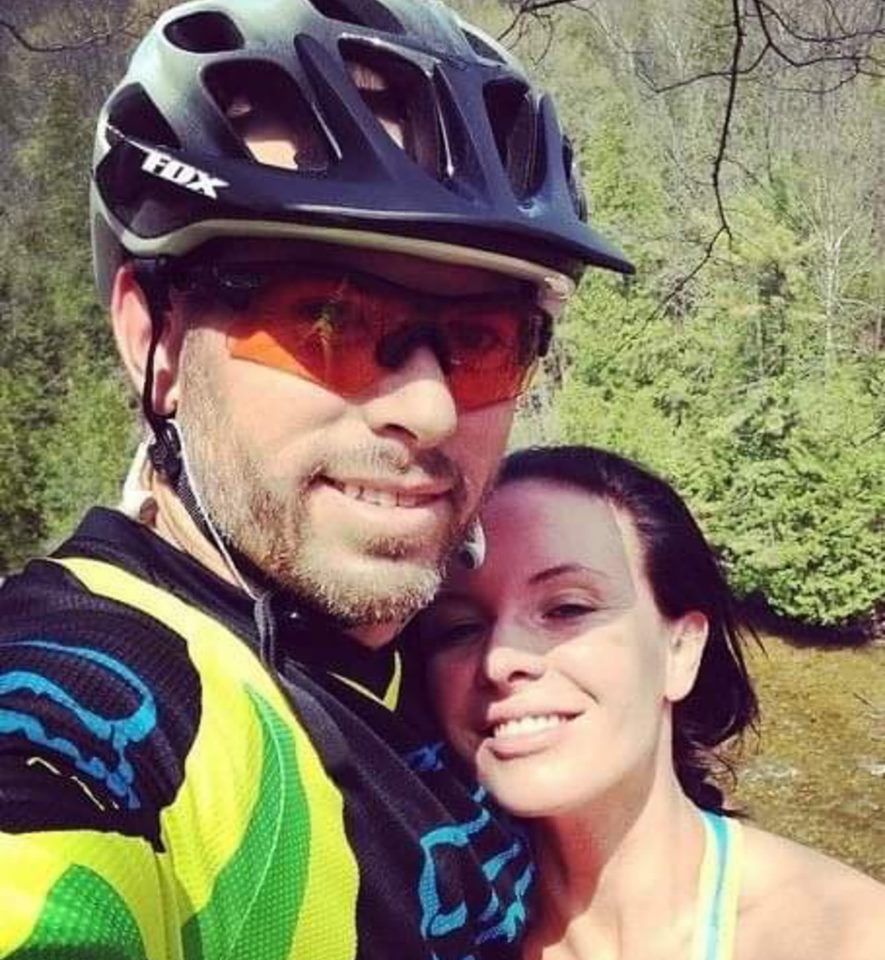 Fast Freddy they call him. Local shredder and one hell of a dedicated trail builder. Fred truly loves this community. It is said that trail building is contagious and you catch it from this guy! If he's not building a berm, he's likely living it up on his Pivot Firebird 29! Descending flow trail his style and sure digs tech and rock. Fast Freddy's favorite SCMBC trails are Breedon and Orrillia for the berms and the Flow. His favorite ride destinations, Kingdom Trails and Victory Hill Vermont.
Fred is no stranger to the SCMBC, he has been heavily involved in trail building sometimes 7 days a week, he helped build creeks, Breedon, Amos, Crawford/ Sanderson, Silver Creek, Slessor, Midland and MORCA trails. Building Berms. Running club Instagram. Trail maintenance. Trail flagging. Assisting with membership packages.. he's done it all.
Fred's future club goals: continue to build great trails and improve them with greater knowledge, experience and a dedicated veteran team of builders. Create an inclusive MTB community for all, and work with Simcoe County and other local clubs to build our great sport.
Regional Representatives
Director of Operations - Oro - Ryan Russell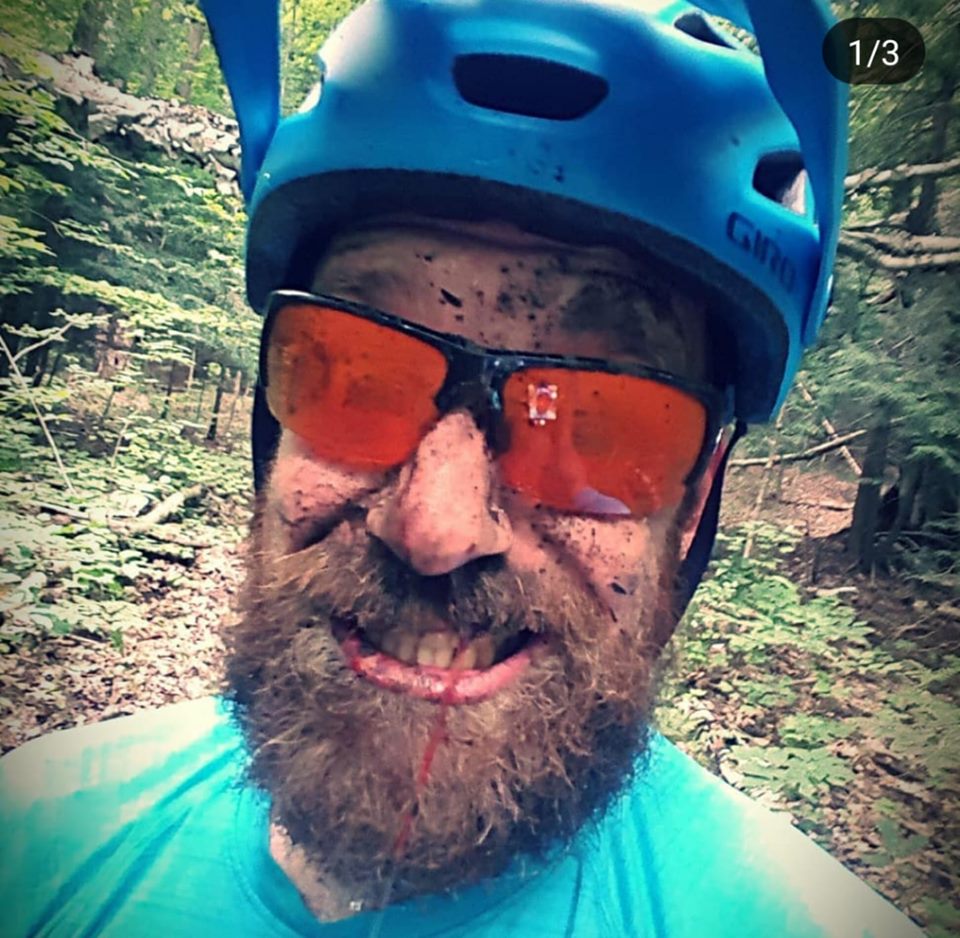 Known by many as "Russell" , Ryan is an Oro local. He and his family are active members of the community and lovers of all things trail related. He can often be found shredding the dirt ribbon aboard his Norco Optic or on his Trek Farley when the Ribbon turns white. He loves a hard "push or be pushed" kinda ride with the fellas and long epics when time permits. If asked his favorite SCMBC trail.. "Hutch Red from the 6th to 7th, there's just something about it that feels good" and his favorite riding destination with out a doubt.. SEDONA!!
Ryan has been an SCMBC member since 2014. This Dude is very thankful for those that have created this epic singletrack and community that exist today.. He feels strongly that singletrack is medicine for the soul as it has done wonders for himself and those he surrounds himself with in this great community.
He is stoked to work with this great board and membership to build relationships with riders, builders, land owners and local businesses to grow, maintain and protect our great trail network for generations to come.
Director of Operations - Severn / Ramara - Rick Smith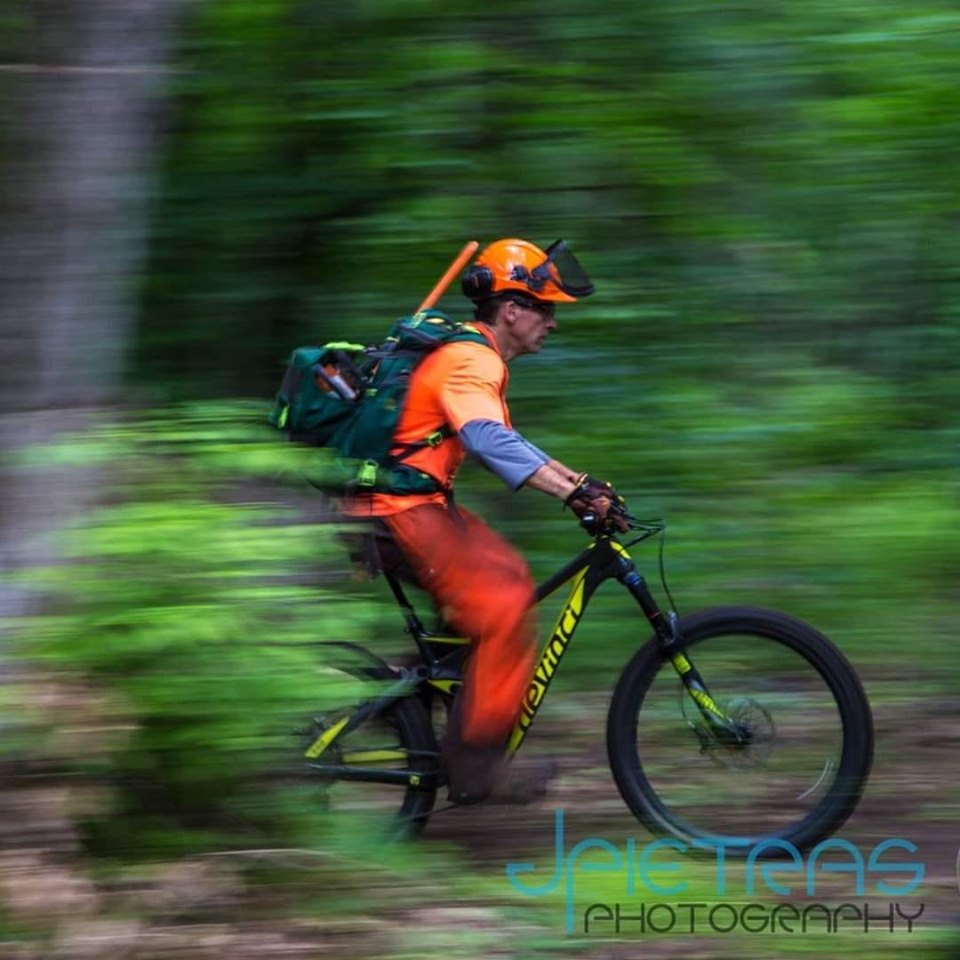 Rick a.k.a "Smitty" local and legendary trail builder extraordinaire, you may have noticed him hand in hand with a rogue hoe or perhaps behind the bars of a Devinci Spartan 29er, or a 27.5, Salsa Beargrease.. maybe a Norco Sasquatch, Rocky Mountain Switch Pro, Rocky Mountain RMX, Rocky Mountain RM6, Balfa BB7… clearly he has a thing for bikes! He's a big fan of all mountain, xc, DH, snow and sand riding, anything but the open road!
Ricks favorite SCMBC trail with many close 2nds is Breedon. His favorite destination.. Sedona, also with many close 2nds.
He's been sneaking in to help clear Simcoe trails since around 2004 and a member since the 2nd year the club was formed. He jumped in on official trail builds when Creeks was started and hasn't stopped building since.
Ricks goals, to help refresh the image of SCMBC, advocate to build more single track in Simcoe county and continue to make existing trail more fun. Nothing makes him happier then seeing a smile on the face of someone that rides, run's, hikes, or ski's, our trails, whether they are SCMBC members or not. It's so rewarding to him to be part of a crew that can make these smiles happen.
Director of Operations - Midland / Penetanguishene / Tiny - Joel Andrews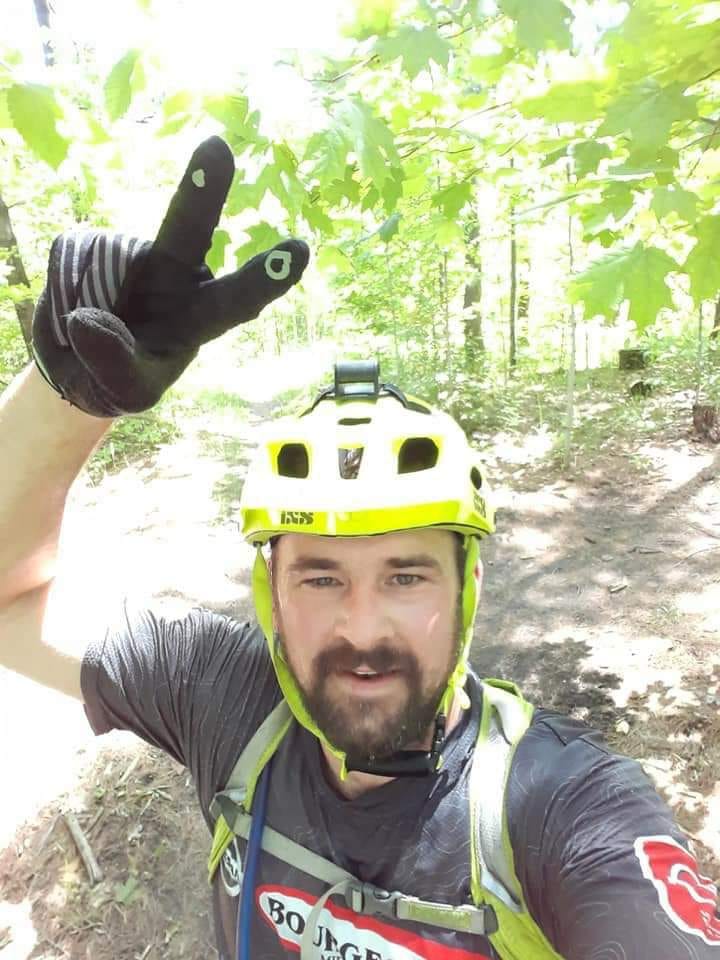 Joel represents Midland ON where he and his family reside. Joel digs everything from downhill to trail riding, a true fan of the dirt who you couldn't pay to ride road! Joel's trusty steeds are his Devinci Troy and The Bigfoot fatty).
Joel has been an SCMBC member since the begining and joined the board on year 2! His absolute favorite SCMBC trail is Breedon and his favorite destination.. North Carolina Bovard.
He is an experienced trail builder who has made some great things happen with his dedicated crew who also loves to ride and explore!
His future Goals are to literally litter Simcoe County with amazing singletrack trail 🤙
Director of Operations - Christian Island - Rob Nishman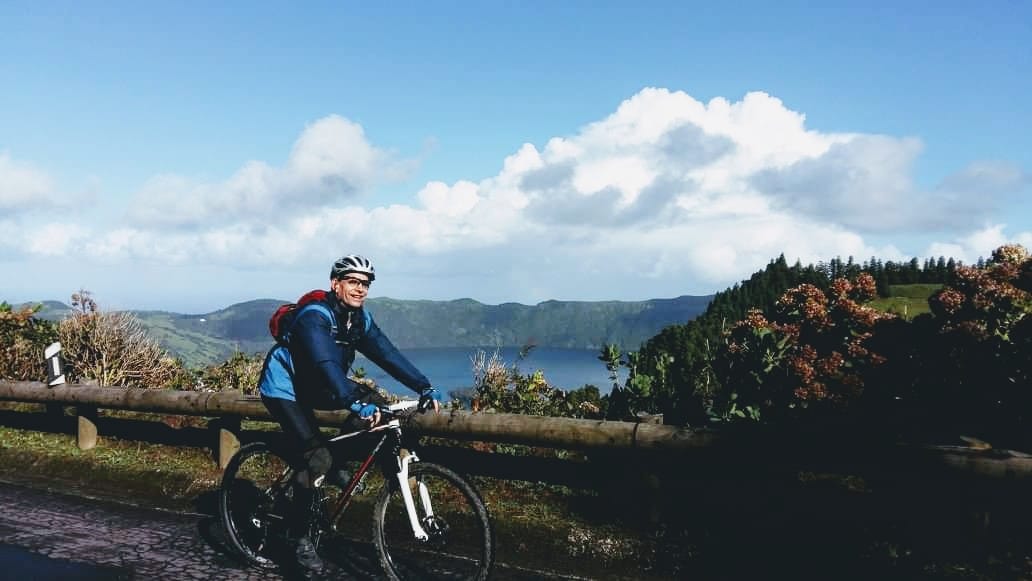 Rob a.k.a "Nish" represents Christian Island, check out on CKUN Nish radio of Christian Island . He's a big fan of endurance and XC racing as well as fatbiking on beach and snow! Rob keeps a fleet of bikes, among them are his Norco Bigfoot for the the beach/snow and his Revolvers for XC.
Rob has been an SCMBC member since the begining and on the board for the past 2 years involved in the maitenance of Douglas Lake Trail and the promotion of Christian Island riding. Creeks is his favorite SCMBC trail. Being a lover of the islands Rob's favorite destination is Azores and Bonaire of the Dutch Caribbean.
Rob's future Goals, to enhance day trip experiences, trail access and broaden SCMBC regional presence.
---
Contact Us - info@scmbc.ca